What is Hotspot?
Hotspot is a service that provides wireless internet access in public places. Hotspot, which is used especially in companies, schools, restaurants and hotels, has become quite common today..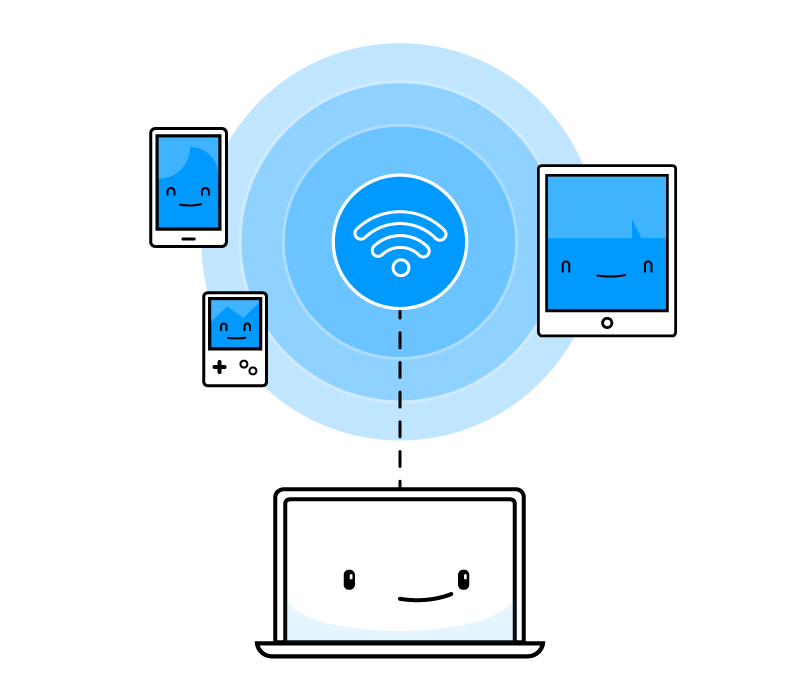 How To Use Hotspot?
Internet access is provided by Wi-Fi technology in places where hotspot service is provided. In places where the internet is offered for common use, internet service is distributed to users separately through Netway.

There is no need to set a password for your internet service in places where Netway is used. Internet access, which is provided without a password, can be easily used by users thanks to the authentication methods. With this method, both internet security is ensured and the problem of customers and guests learning passwords is eliminated.

In addition, organizations using Netway protect themselves against malicious users and uses by fulfilling the requirements of Law 5651.

Today, places where internet access is fast and secure are more preferred. Hotels, cafes, etc. that purchase the Netway service venues have the opportunity to provide customers with a higher quality and secure internet experience. In this way, places using NetWay become most preferable.