About Us
Netway Hotspot is defined by its customers as professional, dynamic, fast and always available. As Netway Hotspot, our references reflect our experience in internet applications and website development. Our team; consists of young, creative and dynamic engineers and graphic designers. We hope we will have the opportunity to work together and take a step towards a long-term business relationship together.
Wisnet Teknoloji INC. was established with the aim of producing high-efficiency, yet low-cost products and services that can be used in private and public areas using R&D-based technology. Wisnet Technology Inc. Cloud Based Cyber ​​Security Software is being developed with its expert staff. Wisnet Technology Inc. other activities;
• To carry out R&D studies on Cyber ​​Security,

• Working on embedded systems,

• To provide services regarding network installations and management,

• Technological consultancy is provided.
Installation and Interface
Plug and run, easy installation. It offers a simple and understandable web interface.
Log Records
TUBITAK keeps log records with time stamp in accordance with the law numbered 5651.
Advertising and Marketing
You can upload and show multiple ads with the ad system.
Membership System
Users who are included in your wi-fi network by activating the register section from the web interface can easily enter the internet in 3 steps by registering with sms activation.
Speed Limit and Quota
You can enable them to connect to the internet by adding users at the speed and quota limits you want.
Site Filtering
You can block access to prohibited sites, filter the sites and words you want and ensure your online security.
Online Activity
You can see the people who are online on the Internet, you can drop or block the users you don't want from the system.
Customer Tracking with SMS
You can send bulk SMS and inform users.
Logging
You can access the logs anytime and download them to your computer in Excel format.
Integration Flexibility
It works integrated with hotel, dormitory, personnel tracking and similar applications.
Legislation
Legal Basis for the Necessity of Use
LAW ON REGULATION OF PUBLICATIONS MADE ON THE INTERNET AND FIGHTING CRIMES COMMITTED THROUGH THESE PUBLICATIONS
Law Number: 5651
Purpose and scope ARTICLE 1- (1)

The purpose and scope of this Law; to define the obligations and responsibilities of content providers, hosting providers, access providers and mass use providers, with certain crimes committed on the internet; to regulate the principles and procedures regarding the struggle through content, location and access providers.
Article 5651 aims to control internet access. In this way, cyber crimes committed over the internet are prevented to a large extent, and after any event involving a criminal element, the criminal or responsible persons are identified and the criminal is easily distinguished from the innocent. In addition, it is aimed to protect users from deception and illegal malicious content on the internet.r.
REGULATION ABOUT INTERNET MASS USE PROVIDERS
Official Gazette Date: 11/04/2017
Purpose and scope ARTICLE 1- (1)

The purpose of this Regulation is to regulate the principles and procedures regarding the obligations, responsibilities and audits of internet mass usage providers and commercial internet mass usage providers.
According to this Regulation, all collective use providers, whether commercial or not; It is obliged to take measures to prevent access to content that constitutes a crime, to save access records electronically and to keep them for two years , to establish systems that will identify users by means of mass use providers, short message service (sms) and similar methods that provide internet access in public areas.
In short, the Law and the regulation state that;
Persons or institutions that provide internet in open or closed areas, wired or wireless, paid or free; responsible for taking the necessary precautions.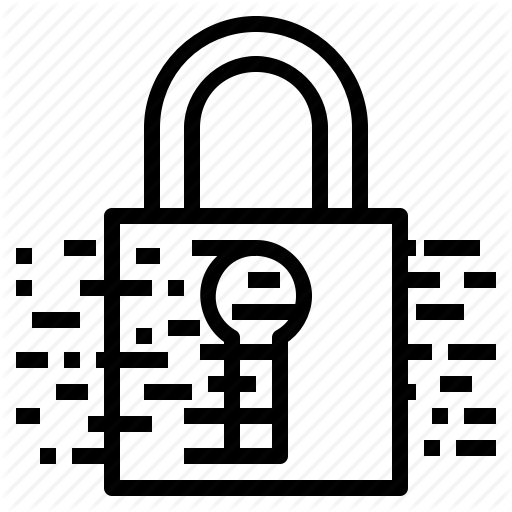 Compliance with Law No. 5651
From the moment you start using it, we keep the "Access records" stipulated by the Law No. 5651 and keep these records for 2 years.
Compliance with Personal Data Protection Board No. 6698
Receiving and processing of access records is carried out in accordance with the Law on the Protection of Personal Data No. 6698.
Cloud Technology
With the cloud technology Netway uses, it keeps your internet access records completely safe and saves you from the burden of extra backups. You can manage and control your system from anywhere you want.
Online Verification from MERNIS (Census Bureau)
Users who want to access the internet can access the internet by being verified instantly via Mernis (Census Bureau).
Advanced User Management
With Netway, you can create as many user groups as you want and create separate profiles for each group.
TÜBİTAK Time Stamp
As proof that your access records have not changed, we stamp them with the TÜBİTAK Time Stamp and keep them that way. You can access your records from your control panel at any time, as it does not cost you any extra.
Free Integration
Thanks to Netway, which can be integrated with any program such as hotel, dormitory, personnel tracking etc, the internet usage of your guests and users can automatically become active with Check-In and passive with Check-Out.
Contact Us
Address
Mersin University Ciftlikkoy
Campus, Technology Development Zone 2. Building No:35-B/B03
33343 Yenisehir-Mersin, Turkey
Contact
Phone Number: 0(850) 304 21 31
Fax: 0(324) 606 01 31